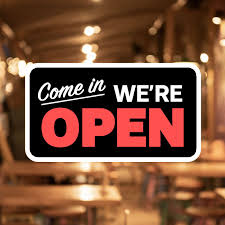 We are open for business and our dedicated teams will be doing their level best to keep it that way!
Biaoxin are working hard to provide our customers with the same high level of service you have come to expect, despite the impact of COVID-19. We are doing what we can to limit any disruptions to how we service you, while still implementing appropriate safety precautions to limit the spread of Coronavirus.
For the safety of both customers and staff, we are asking that you work with us to exercise social distancing. For any current or future order inquiries, please call, email, or submit a quote request through our website, rather than visit our shop in-person. Conditions in local markets vary, We have already taken precautions to limit direct customer contact. This includes restricting public access to the customer area, the warehouses or both. But we are available to fulfill new orders.
Please contact with us by Phone 416-431-4322 or E-mail:wen@bxfe.ca to understand what changes have been temporarily put in place. We will do our best to remain available and provide you with anywhat you need!
Thank you for your understanding and patience.
Biaoxin based in Toronto,specializes in stainless steel products and equipment for food services, material handling, and pharmaceutical, commercial and industrial companies.We fabricate standard equipment with modular concepts to ensure you have efficient costs, consistent quality and short lead times. We build our custom fabrication lines to your specifications. We strive to provide a high quality product using the highest quality stainless steel for each and every order placed with us throughout North America.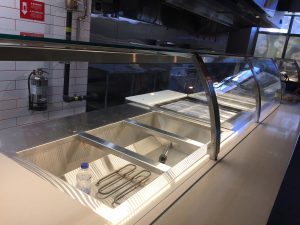 Curved Glass Sneeze Guard Steam Table
Commercial steam tables are designed to hold hot food at safe serving temperatures. Our stainless steel tables feature heated wells that use water and steam to heat food pans and are available in electric models. Steam tables can be used in a variety of environments including buffets, cafeterias, and restaurants, keeping food hot for long periods of time.

https://www.youtube.com/watch?v=b-vhm_csjcE